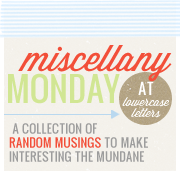 one.
It's Memorial Day. Thank you to all our our Soldiers and their families for giving up their time, energy, family, and lives to protect mine. It's a blessing to know that so many

Americans

have risked their lives and some gave all for the love of our Blessed Country!
two.
going to sign my papers for my official 1st job tomorrow. Excited and scared are my feelings right now. I'm making a word document of questions that I plan to ask. Get ready, Horn Lake, I'm a planner. Hope you are ready for that! :)
Also, the mother and I are going to look for houses/apartments and that is always exciting.
I'm sure a little shopping will take place as well. :)
three.
it's breaking my heart hearing about all of the bad news that is happening all over our country. Tornados, babies being born way too early, marriages ending. It's devastating, but you know our God is STILL in control. Praise him.
I'm praying that on this

memorial day

that we remember not only the sacrifices that were given for us by soldiers but also by our LORD who gave the biggest sacrifice of all by dying on that cruel cross.