Today's topic.
5 Beauty Products that I love/can't live without.
This is not my niche. I love makeup but I don't ENJOY playing with it and experimenting new trends. Here's my simple, southern take on it.
1.) Foundation- We get this for a great price at our local flea market. Goes on smooth and I love how I don't feel like I have lots of goop on my face. :)
See why I'm not a makeup entrepreneur???
2.) Mascara- I love mascara. Probably my favorite accessory! I love the way I can layer mascara and make those lashies supa black and long! What I use the most of, below.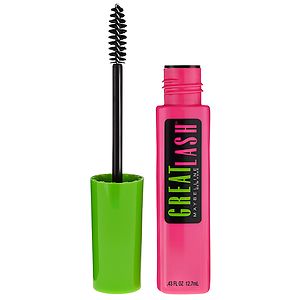 3.) Primer with Sunscreen for this white child.
4.) Eyeliner. My 2nd favorite thing! I love the way it makes my eyes stand out!
Really doesn't matter the brand. I like them all. Usually what's on sale.
5.) My pinterest-inspired makeup brush holder. I love this because it's easy to find all my brushes in one place! Coffee beans an added prize. Love the smell in those early mornings!
Whew! I made it through! Makeup is wonderful, I just need to get better about loving it!