Hello Friends! What a week it has been! Lots of sickness in my classroom and today was a 1/2 day because of snow, ice, etc. To say I am glad it is the weekend is an understatement. :)
I was browsing around on some other blogs and saw this link-up and knew it was meant to be. I HATE sitting down the week of New Years and making a blog post about all the fun memories that have taken place during the year. By the way, hopefully this New Years I will be in Nashville at a bowl game! #hottytoddy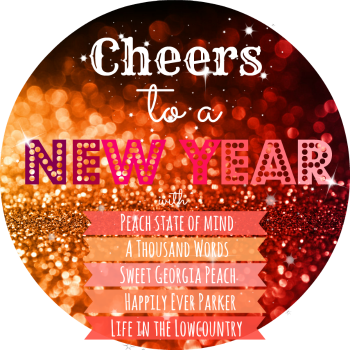 I started a New Year in Biloxi with Sweet Emily and all of our girl friends for a bachelorette party! Oh, the memories! We had such a great trip! :)
Ole Miss won our Bowl game in Birmingham. Go REBS!
Went to a gun range for the first time and LOVED it. Thanks Marla for taking me and showing me all the ropes of shooting a gun "safely".
Started Grad School and had to learn how to be a student again!
Emily and Josh got hitched! It was definitely one of the most fun weddings I have ever been in. My record is getting to be pretty long too! :) These people will ALWAYS be two of my best friends!
Little Maddie turned 1. I am so glad I got to watch her grow up! :)
Ole Miss Basketball=SEC Champs! Such an exciting season.
I went on the most amazing trip to Washington, D.C. and New York with the best, Caitlyn and our mission was to see Emily and Josh in their new place! We had a great time catching up and exploring this awesome, awesome place! I can't wait to go back! Girls.. can we ride the Megabus again, please!!!
China Town, anyone?
Celebrated Easter at church with my sweet grandmother, Mom
I can't wait to finish up this year recap with you! I LOVE life and I love to have fun and these memories make me smile- each and every one of them!
Hope y'all have a fabulous weekend and STAY WARM!