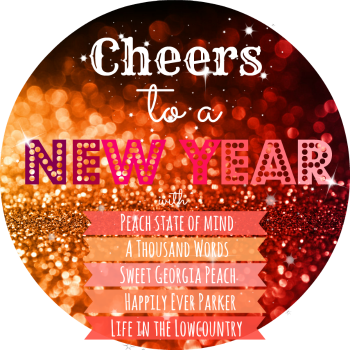 Let's end this recap, shall we?
This year has been one for the books! Such a great, great year. I'm so extremely blessed!
October
Color Run with some teacher friends! The happiest 5k on Earth! If you have a chance, DO IT!
We had Fall Fun Day at HLES. Of course the teachers had to show our kids how it's done!
Ole Miss beat LSU and I couldn't have been a happier Rebel fan! #hottytoddy
What we thought was an Engagement party turned into a BEAUTIFUL wedding! Amy and Evan got hitched! :)
My Sweet Mom was honored at her church! Look at her go!
November
Mama celebrated her birthday at McCarty's in Merigold! We had a great day!
I had my last Mexican dinner date with this girl and her mama before they moved! I wish these people the BEST! :)
Did a little Christmas shopping @ Open House in Pontotoc!
December
Music City Bowl made ya girl famous! HA! I made my ESPN debut.
I got to reunite with MAGS! LOVE this girl!
Music City Bowl and our wonderful seats!
Harper had a BIG Christmas!
Patton Christmas!
Christmas party with my lovely assistant! She's the best!
I visited Amy and Evan in their new place! Sweet little Newlyweds!
Christmas threw up in my apartment!
I can't WAIT to be in this sweet girls' wedding! Haley.. We are getting close!
2013 has been a year for the books!
2014.. BRING IT! :)
Happy New Year, y'all!